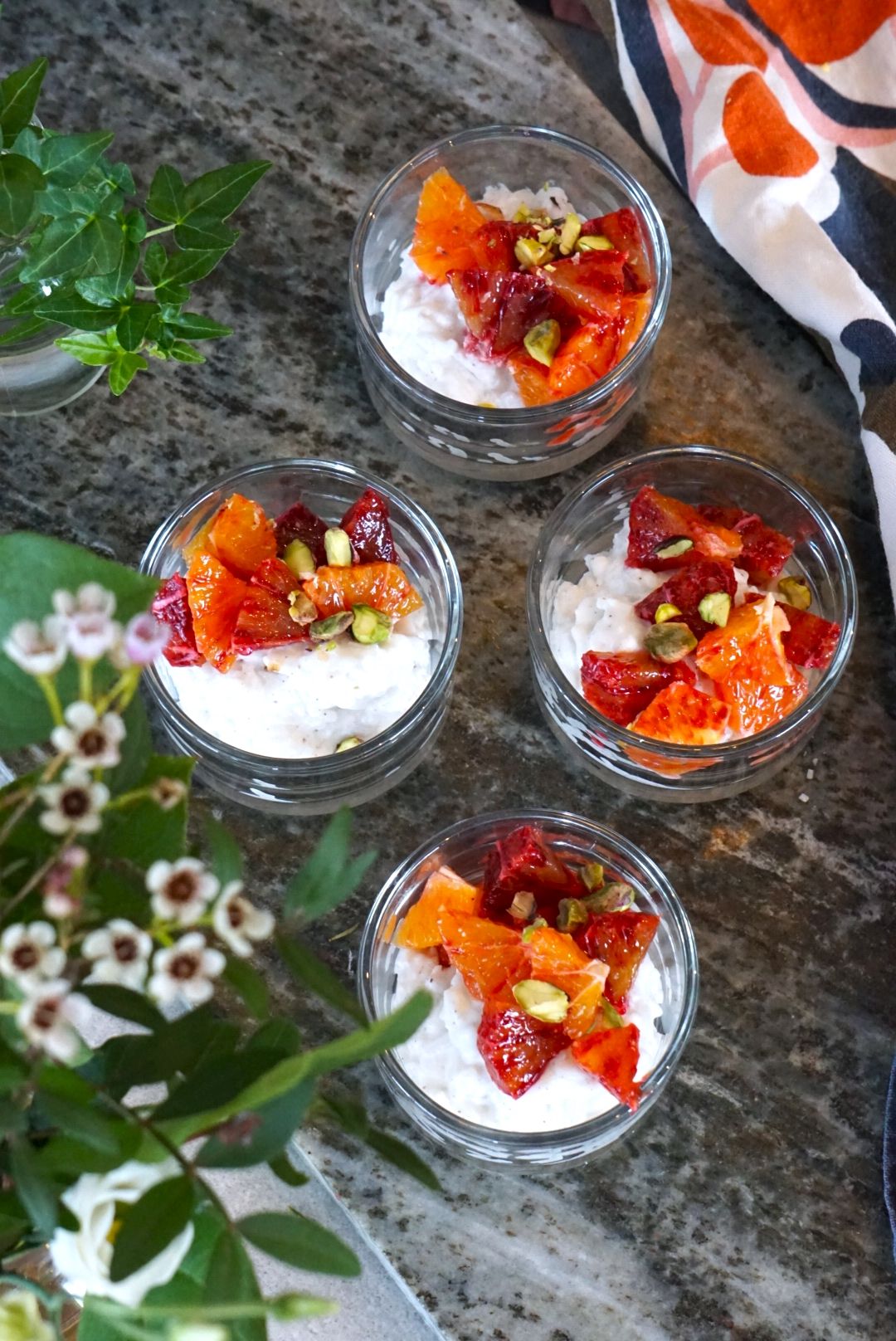 For english, scroll down.
Vaniljpudding med blodapelsin
Överblivet ris, det har vi väl alla ganska ofta. Vi brukar koka mycket åt gången, så det blir nästan jämt över. Då passar vi på att göra rispuddingar som efterrätt eller fika.
4 små efterrätter
Vaniljpudding
4 dl kokt kallt ris
2 dl kokosmjölk
2 krm vaniljpulver
eventuellt 2 tsk sirap om du vill ha dem söta
Topping
2 blodapelsiner
en näve pistagenötter
Blanda ihop alla ingredienser till vaniljpuddingen. Fördela upp i 4 små skålar. Skiva apelsin och hacka nötterna, toppa på puddingarna.
Vanilla pudding with blood orange
Leftover rice, we all have that quite often, right? We usually cook a lot at a time, so there is almost always some over. Then we take the opportunity to make rice puddings as dessert or fika break.
4 small desserts
Vanilla pudding
4 dl cooked cold rice
2 dl coconut milk
2 pinches of vanilla powder
optional; 2 tsp syrup, if you want them sweet
Topping
2 blood oranges
a handful of pistachios
Mix together all the ingredients for the vanilla pudding. Divide into 4 small bowls. Slice the oranges and chop the nuts, top on the puddings.