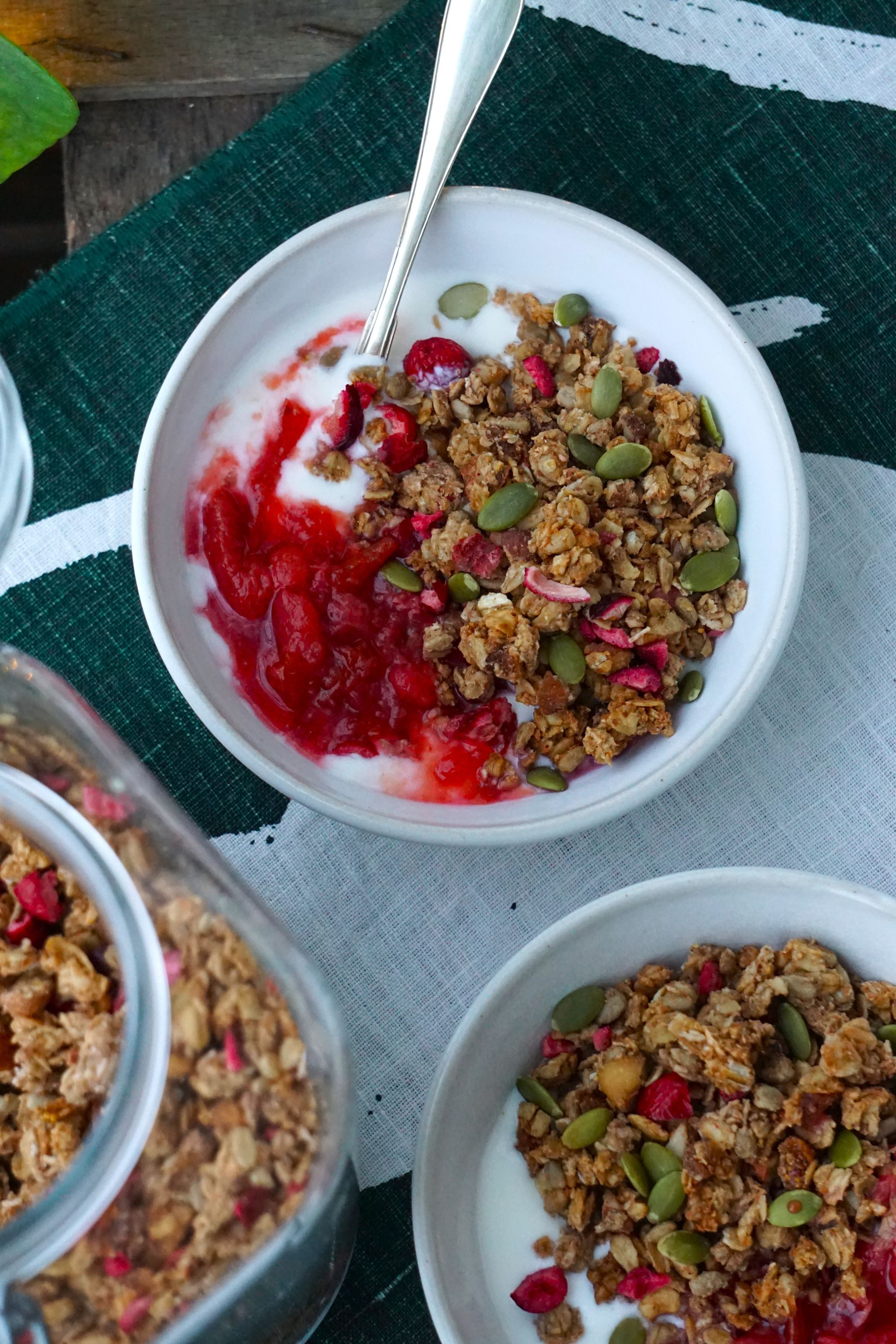 For english, please scroll down.
Granola får vi inte nog av. De godaste gör man helt enkelt själv! I den här har vi massa olika sorters nötter, och blandar i frystorkade tranbär i efterhand, rekommenderas starkt!
Lyxgranola
Granola
1 plåt
1 dl rostade hasselnötter
1 dl valnötter
1 dl mandlar
1 dl cashewnötter
6 urkärnade dadlar
4 torkade fikon
6 dl havregryn
1 dl solrosfrön
1 dl pumpakärnor
1 dl mandelmjöl
½ dl kakao
2 krm vaniljpulver
½ tsk salt
3 msk kokosolja
2 dl kokhett vatten
2 msk honung
3 msk tahini
1 dl frystorkade bär, exempelvis tranbär
Hacka nötter och torkad frukt grovt. Blanda ihop allt utom frystorkade bär ordentligt och sprid ut på en plåt med bakplåtspapper. Rosta i ugnen på 125 grader i cirka 30-40 minuter. Rör om då och då. Stäng av ugnen och låt torka på eftervärme. Blanda i de frystorkade bären i efterhand.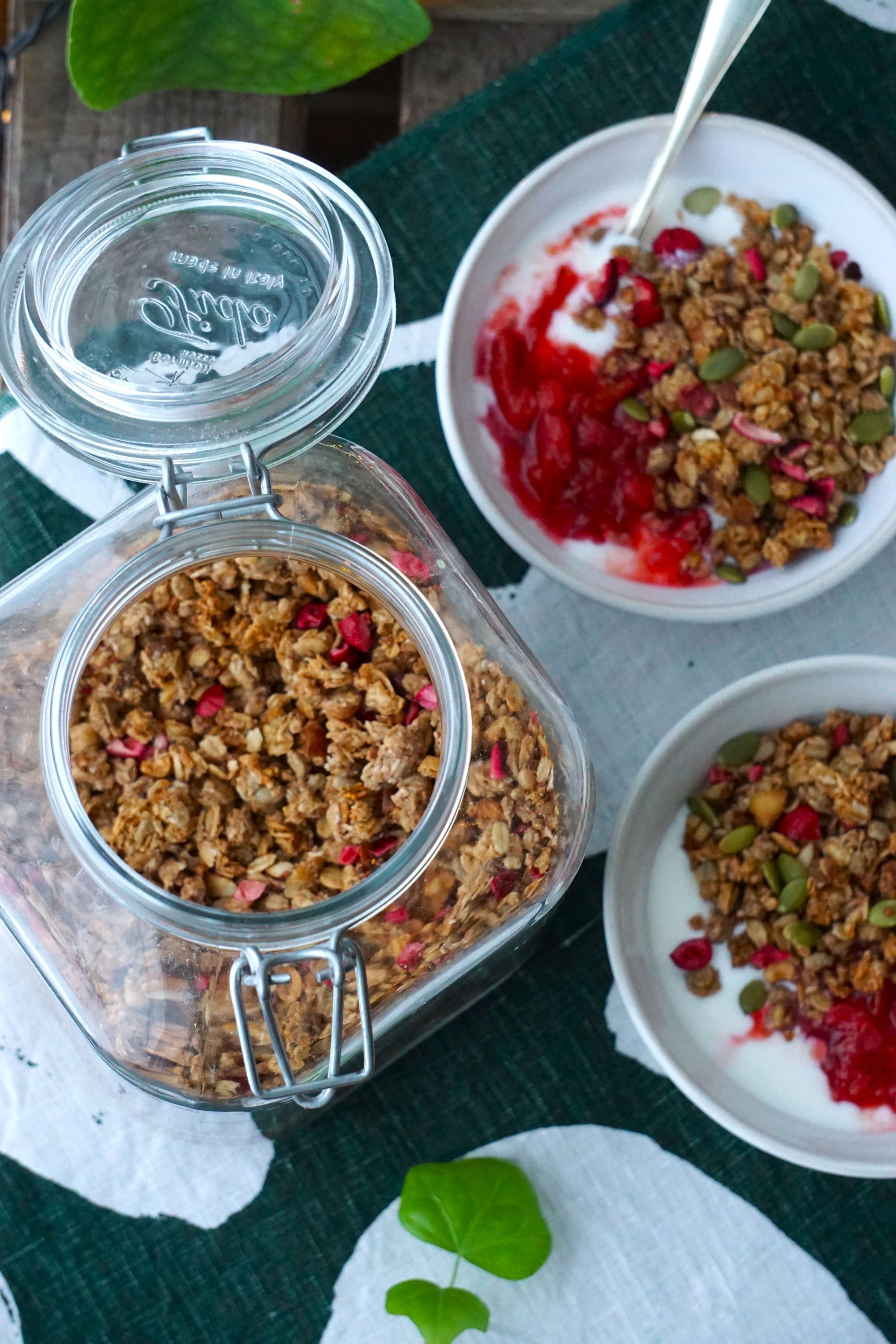 Granola is made best by yourself at home. Add some freeze dried berries to get that luxury feeling.
Luxury granola
Granola
1 tray
1 dl toasted hazelnuts
1 dl walnuts
1 dl almonds
1 dl cashew nuts
6 pitted dates
4 dried figs
6 dl oatmeal
1 dl sunflower seeds
1 dl pumpkin kernels
1 dl almond flour
1/2 dl cocoa
2 pinch vanilla powder
1/2 tsp salt
3 tbsp coconut oil
2 dl boiling hot water
2 tbsp honey
3 tbsp tahini
1 dl freeze-dried berries, such as cranberries
Chop nuts and dried fruits coarsely. Mix everything except freeze-dried berries thoroughly and spread out on a tray with baking sheet. Roast in the oven at 125 degrees Celsius for about 30-40 minutes. Stir from time to time. Turn off the oven and leave to dry on after-heat. Mix in the freeze-dried berries afterwards.