A taste of autumn filled our mouths when we had the first slices of this bread. Plums together with nuts and spices creates a very good bread. Perfect for a breakfast outside with a cup of tea!
PLUM and NUTBREAD
2 dl pecans
2 dl cashews
2 dl hazelnuts ( we use nuts from EKONÖTTER )
1 dl raisins and/or creanberries
1/2 dl flaxseeds
1 dl pumpkin seeds
4,5- 5 dl gluten free flour (we used durra, chickpea and rice flour)
1/2 dl physsylium husk ( we use it from Lindrooshälsa
1 tsp baking powder
salt, anis, cinnamon and caraway
4,5 dl water
10 plums
coconut oil and sesam seeds for the bread form
Chop the nuts. Pit the plums and chop them. Put all dry ingredients togehter and add water. Mix it and let set for 10-15 minutes. Use a baking sheet in a bread oven form, and grease it with some coconut oil and sprinkle sesam seeds in it before pressing out the dough. Bake in 200 degrees celsius for 1,5-2 hours.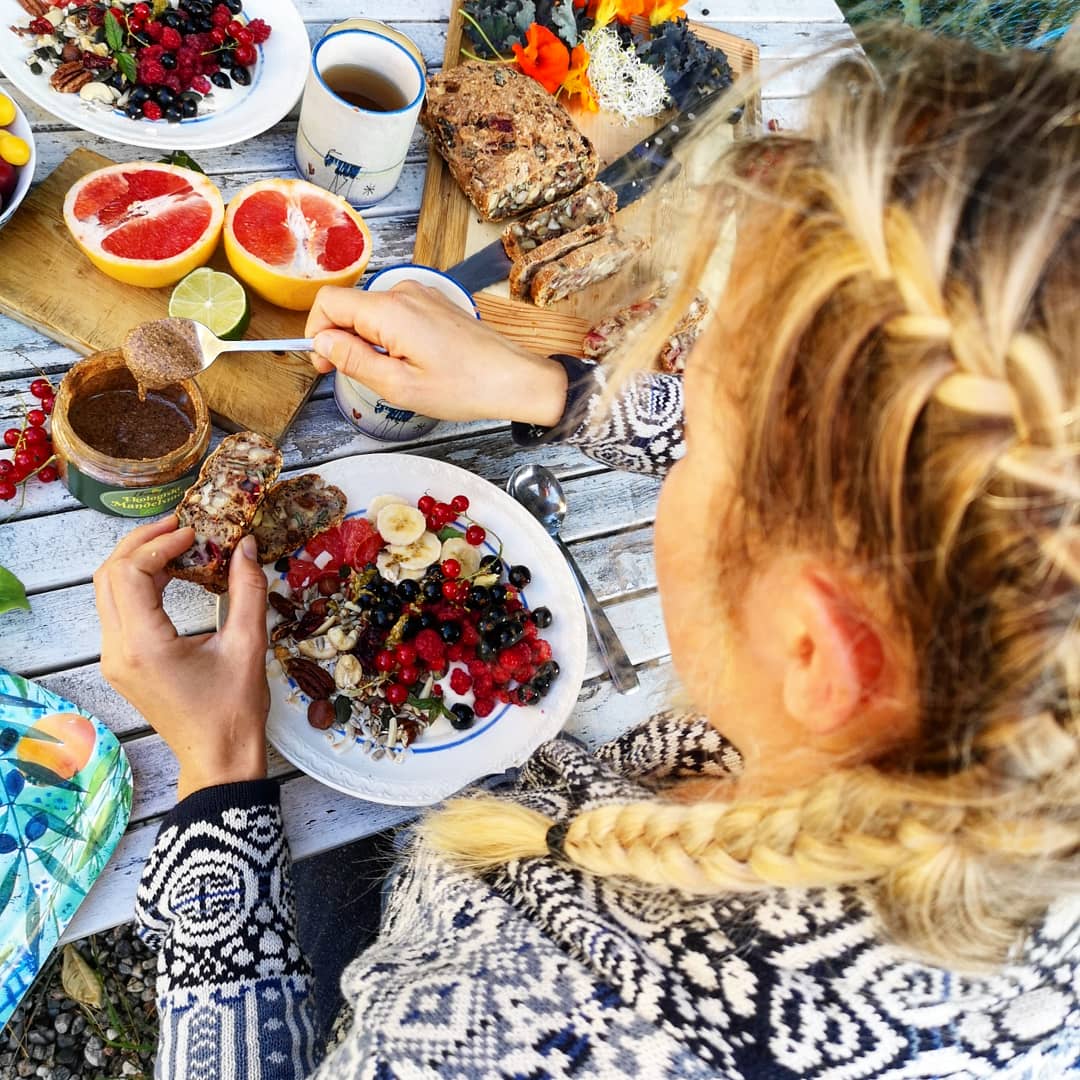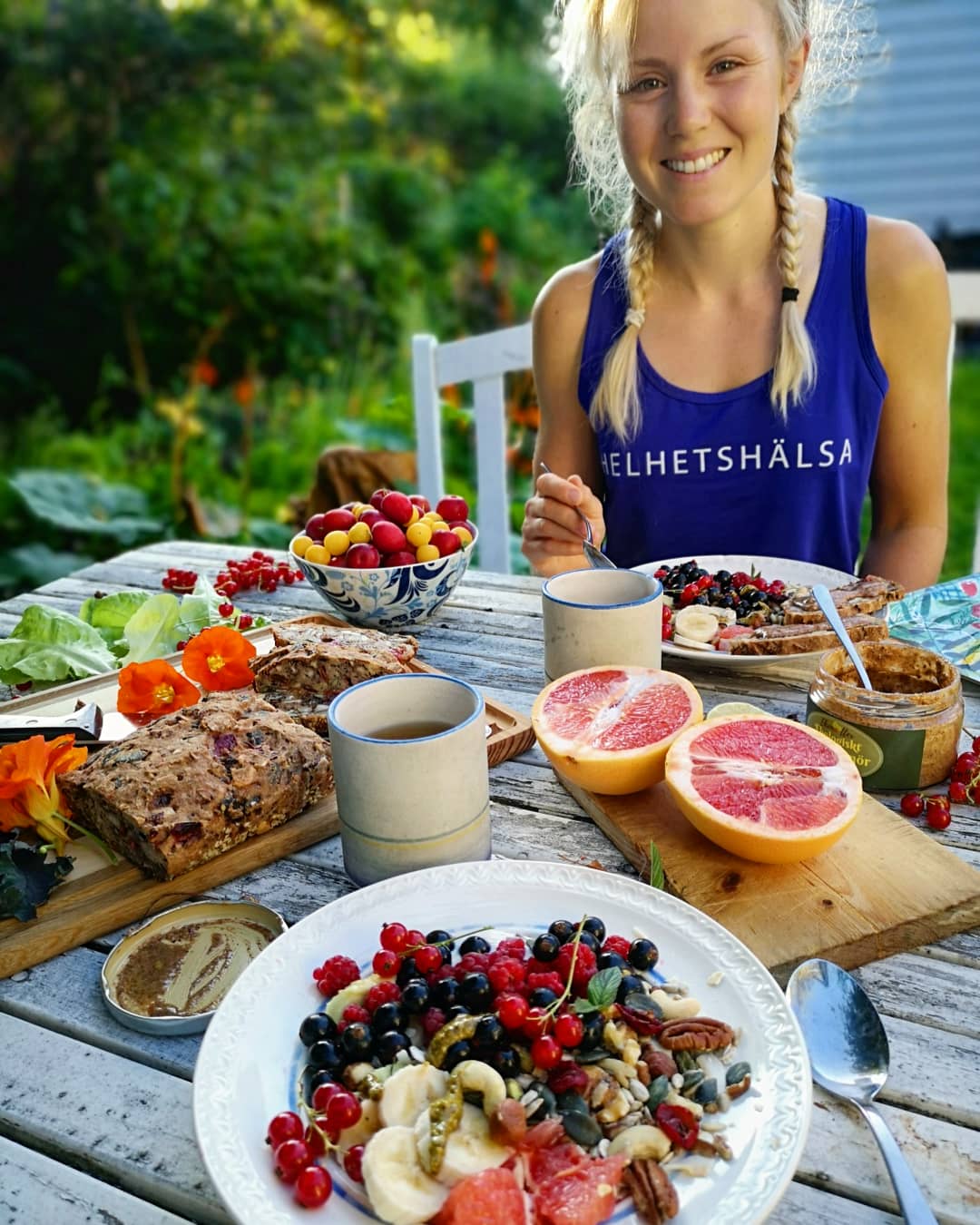 *Ett perfekt frukostbröd med sälta, sötman och crunch! Vi fick lite höstkänslor av de första tuggorna. Bakade plommon ger en fantastiskt karaktär i brödet. *
PLOMMON OCH NÖTBRÖD
2 dl pekanötter
2 dl cashewnötter
2 dl hasselnötter (vi använder ekologiska nötter från EKONÖTTER
1 dl russin och/eller tranbär
1/2 dl linfrön
1 dl pumpakärnor
4-5 dl glutenfritt mjöl (Vi använde durra, kikärts och rismjöl)
1/2 dl fiberhusk
1 tsk bakpulver
salt, anis, kanel och kummin efter behag
4,5 dl vatten
10 plommon
kokosolja och sesamfrön till brödformen
Hacka nötterna grovt. Kärna ur och hacka plommonen. Blanda samman de med alla torra ingredienser och tillsätt vattnet. Låt sätta sig ca 10-15 minuter. Beklä en brödugnsform med bakplåtspapper och smörj det lätt med kokosolja och bröa med sesamfrön. Pressa ut degen i formen och grädda på 200 grader i ca 1,5- 2 timmar. Låt eventuellt stå på eftervärme.