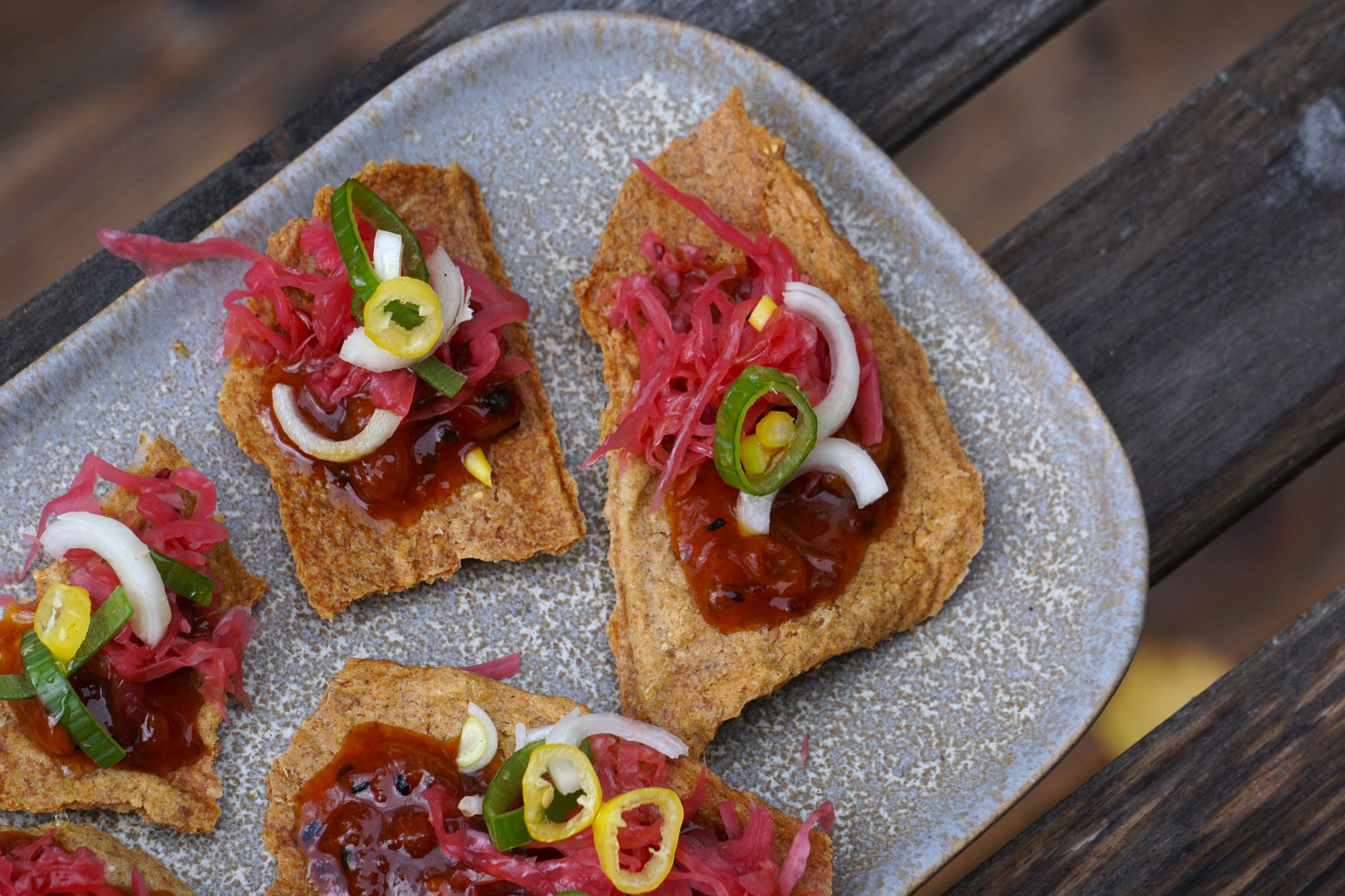 For english, please scroll down.
Precis som senaste receptet är detta framtaget i samarbete med Hushållningssällskapet i Jämtland. Vi fick en utmaning att skapa rätter från en låda med enbart produkter från lokala företagare och bönder. Här är ett recept på enkla mingelsnacks.
Mingelsnacks
Hårt kornbröd
1,5 dl fint kornmjöl
1,5 dl grovt kornmjöl
2 msk rybsolja
4 dl vatten
Vispa om mjöl, olja och vatten. Sprid ut på en plåt med bakplåtspapper. Grädda i ugnen på 150 grader i cirka 30 minuter. Ta ut och låt stelna helt.
Topping
krusbärschutney
surkål
salladslök
gul chili
honung
Bryt kornbrödet i mindre bitar. Bred på chutney. Lägg på lite surkål. Hacka löken och chili och lägg lite på varje bröd. Drissla över honung.
Kornmjöl och rybsolja från Rögrinna gård
Krusbärschutney och surkål från Siljemyra gård
Honung och chili från Fjåsen och Fjällan
Salladslök från Mallbyngård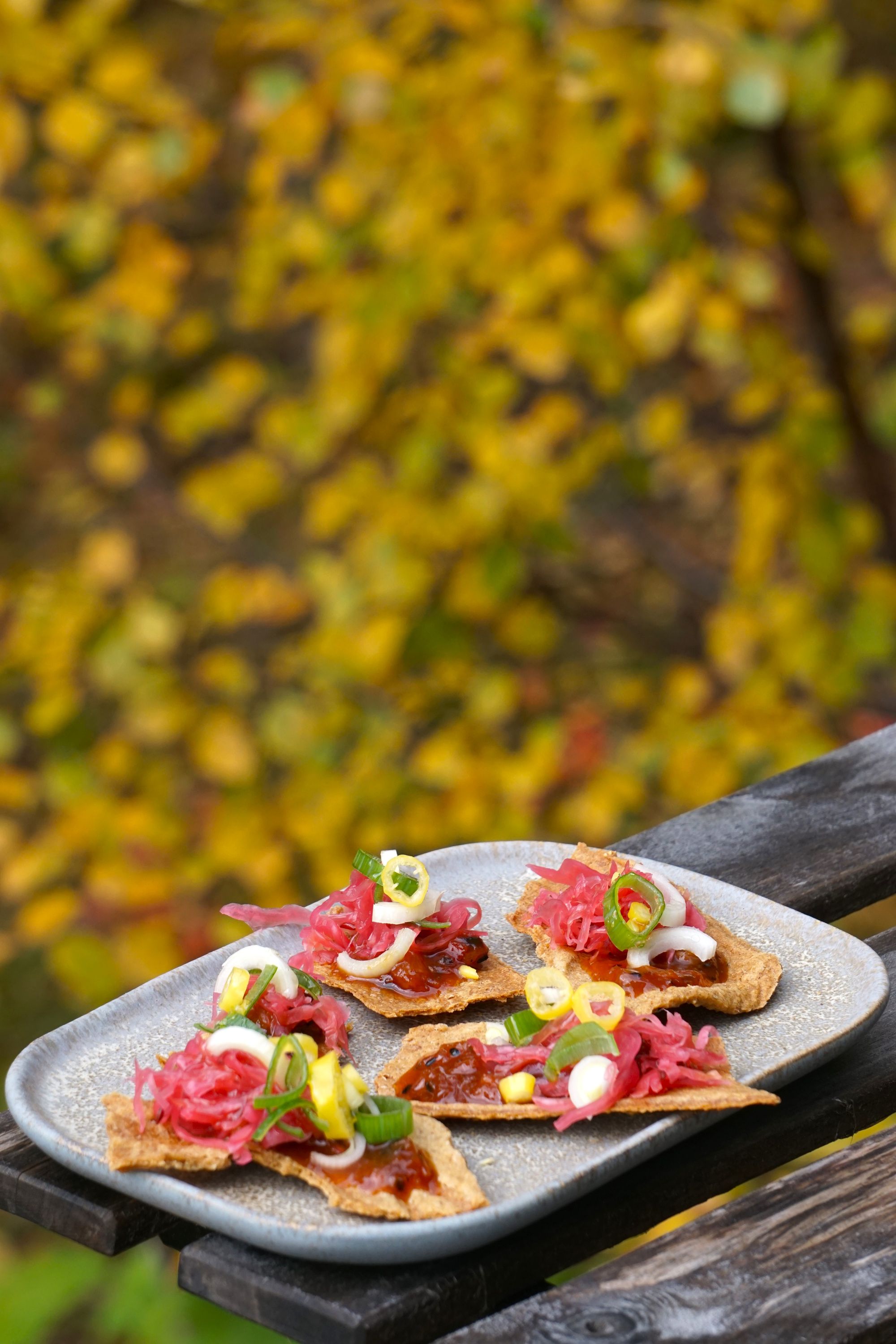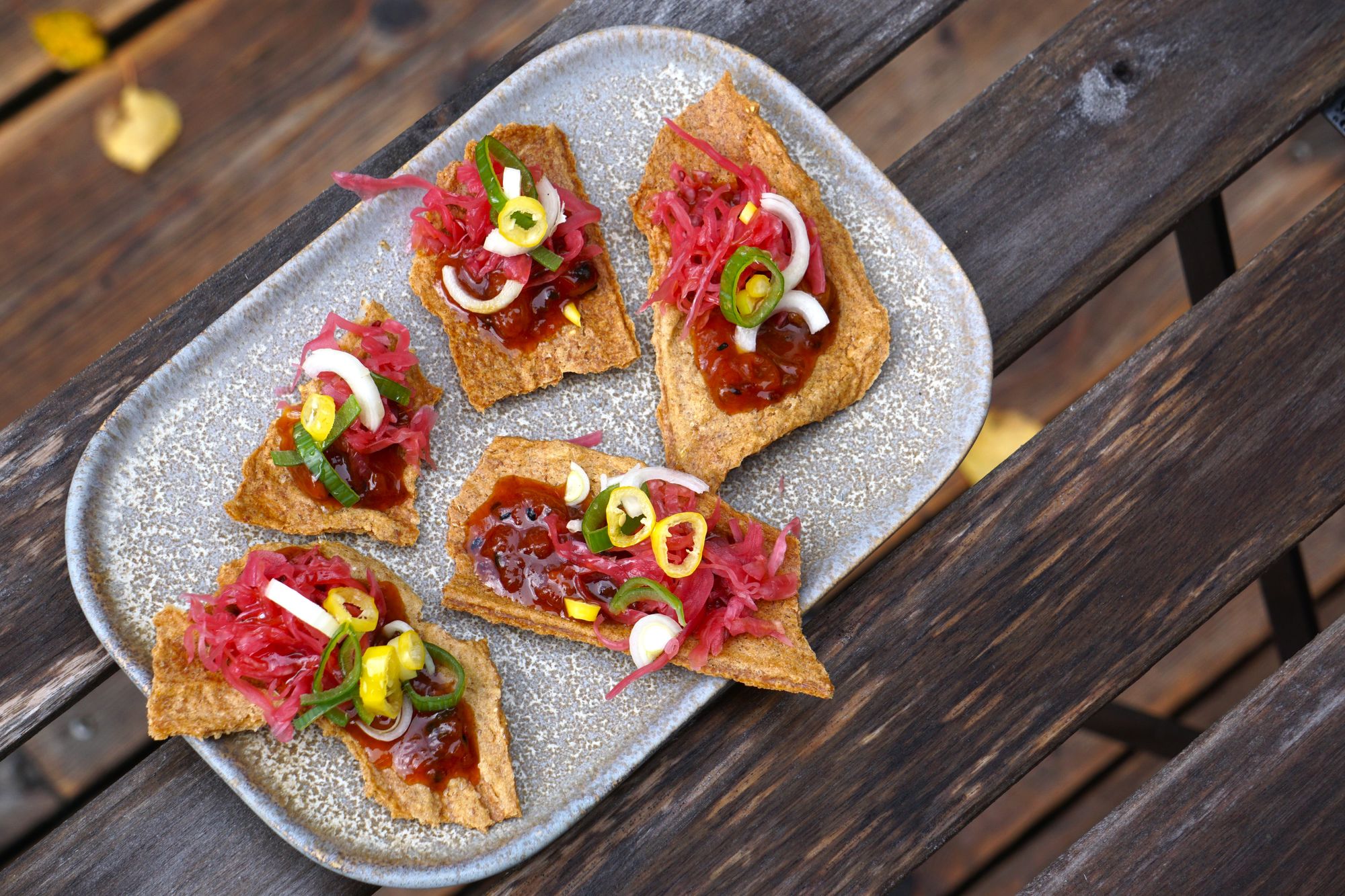 All the ingredients used are local produced products from Jämtland.
Simple mingle snacks. Barley crackers with chutney, saurkraut, scallion, chili and honey.
Mingle snacks
Hard grain bread
1,5 dl fine barley flour
1,5 dl coarse barley flour
2 tbsp of rapeseed oil
4 dl water
Whisk flour, oil and water. Spread out on a baking sheet with parchment paper. Bake in the oven at 150 degrees Celsius for about 30 minutes. Take out and let dry completely.
Topping
gooseberry chutney
sauerkraut
scallion
yellow chili
honey
Break the cornbread into smaller pieces. Spread the chutney on the pieces. Add some sauerkraut. Chop the onion and chili and place a little on each piece. Drizzle over honey.