For english, please scroll down.
I samarbete med Hushållningssällskapet Jämtland har vi tagit fram några recept med enbart ingredienser från lokala producenter i länet. Här är ett recept på enkla broccolibiffar med potatis och tomtatsallad.
Broccolibiffar med potatis- och tomatsallad
Broccolibiffar
2 dl kokt gråärta
2 dl kokta korngryn
2 dl kokt broccoli
1 dl torkad rödgul trumpetsvamp
1 vitlöksklyfta, skalad och riven
3 msk grovt kornmjöl
salt
rybsolja till stekning
Förväll trumpetsvampen i hett vatten några minuter. Mixa gråärtor med stavmixer, tillsätt korngryn, vitlök, broccoli och svamp. Mixa ihop till en smet. Det får gärna vara lite tuggmotstånd kvar. Rör i mjöl med en sked så att smeten inte är för blöt. Salta. Forma små biffar med händerna. Lättast är att först rulla en boll och sedan platta ut till en biff. Hetta upp en stekpanna med rybsolja och stek biffarna några minuter på varje sida. Efterstek eventuellt i ugnen.
Servera förslagsvis till en potatissallad med tomater, rädisor och salladslök.
PSSSST! Vi åt även med tahinisås.
Produkterna kommer från Rögrinna gård, Siljemyra gård, Mallbyngård, Fjåsen och Fjällan, samt Nordisk Råvara.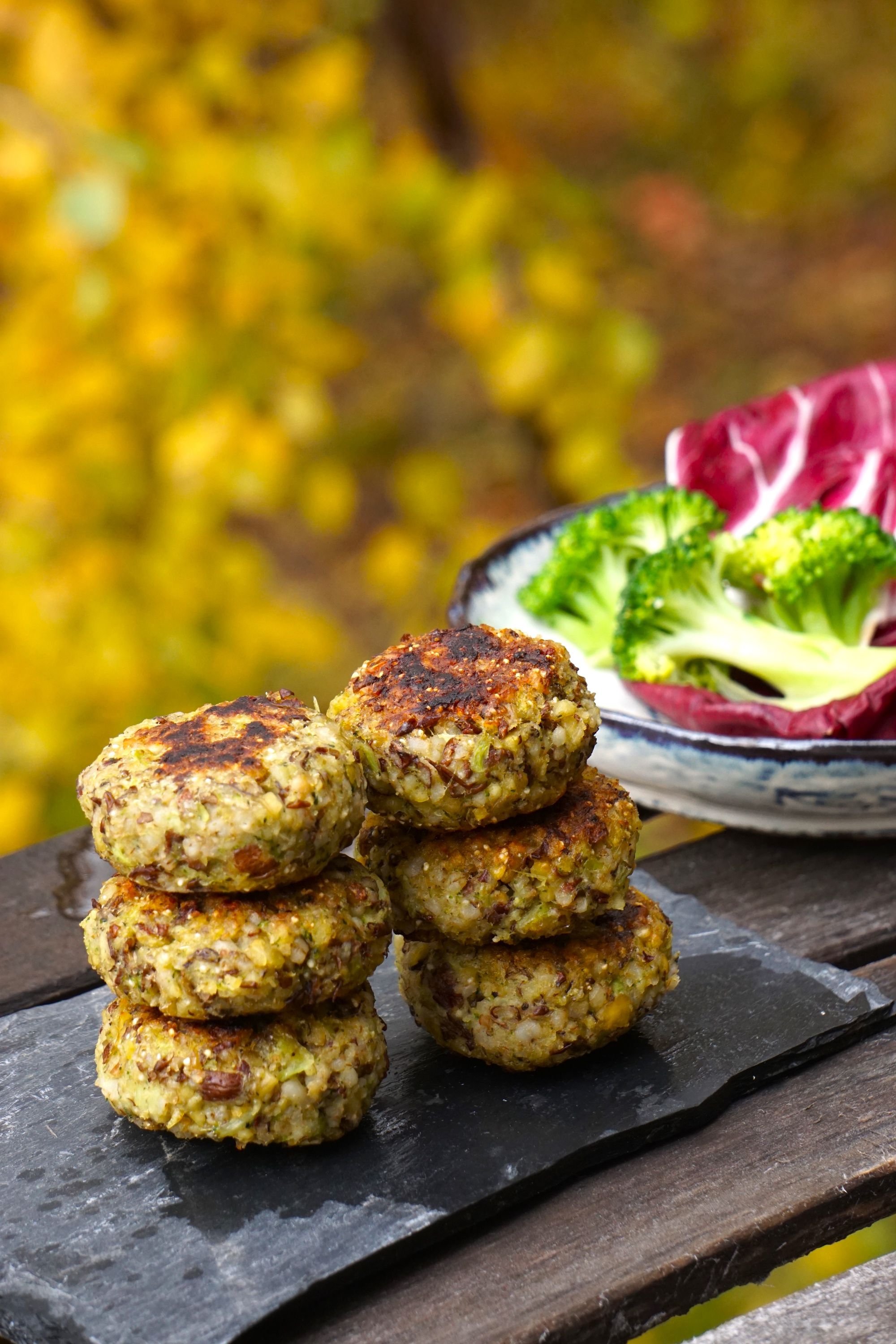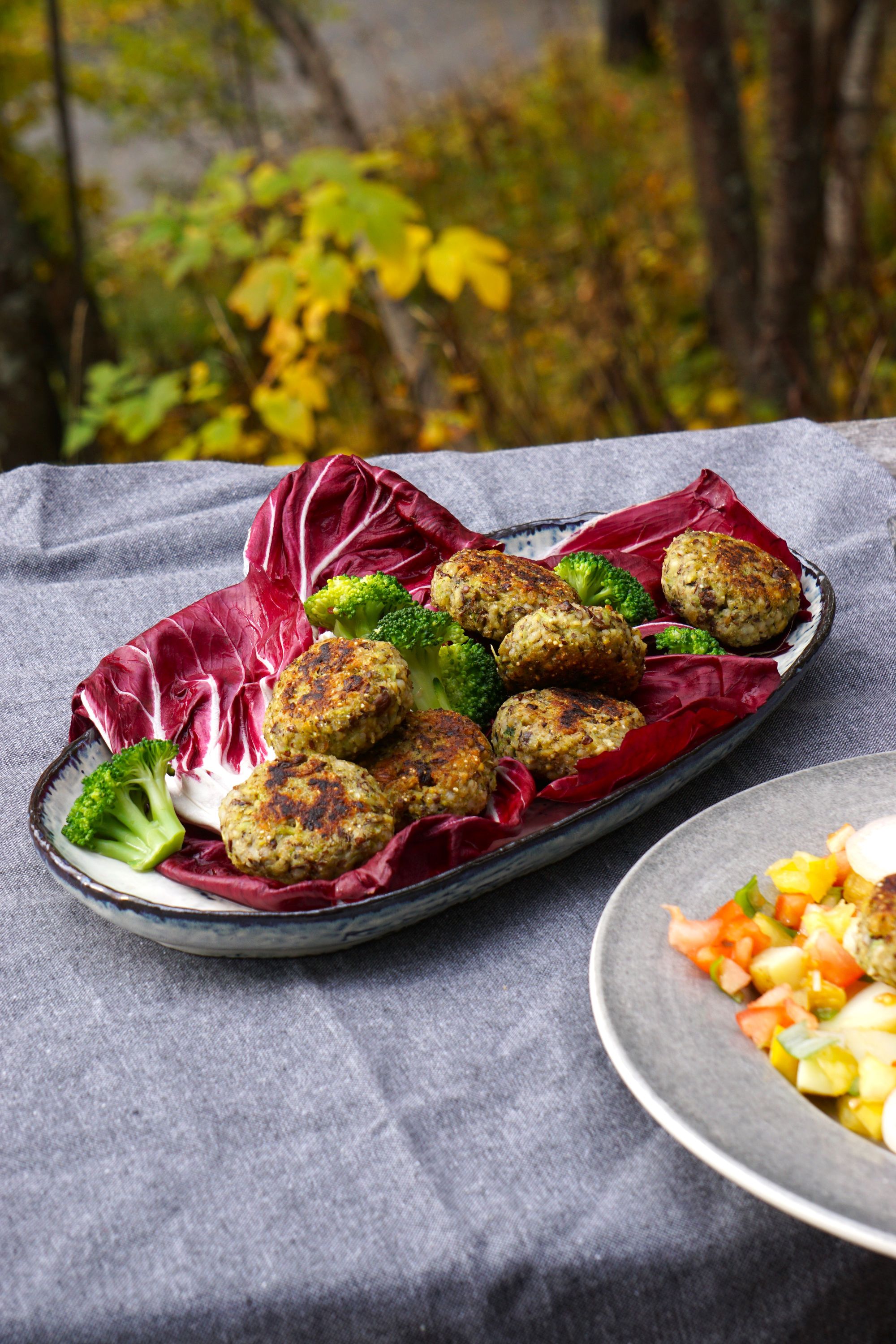 With only local produced ingredients from Jämtland, we created this recipe with easy made broccoli patties with mushrooms and gray peas, served with a potato tomato salad.
Broccoli patties with potato and tomato salad
Broccoli patties
1 dl dried red-yellow trumpet mushrooms
2 dl cooked gray peas
2 dl cooked barley groats
2 dl cooked broccoli
1 clove garlic, peeled and grated
3 tbsp coarse barley flour
salt
rapeseed oil for frying
Pre-soak the trumpet mushroom in hot water for a few minutes. Blend gray peas with a hand blender, add barley groats, garlic, broccoli and mushrooms. Blend together into a batter. There may be some chewing resistance left. Add some flour with a spoon so that the batter is not too wet. Salt. Form small balls with your hands. Then flatten them into patties. Heat a skillet with rapeseed oil and fry the patties for a few minutes on each side. Serve together with a potato tomato salad and tahini sauce.