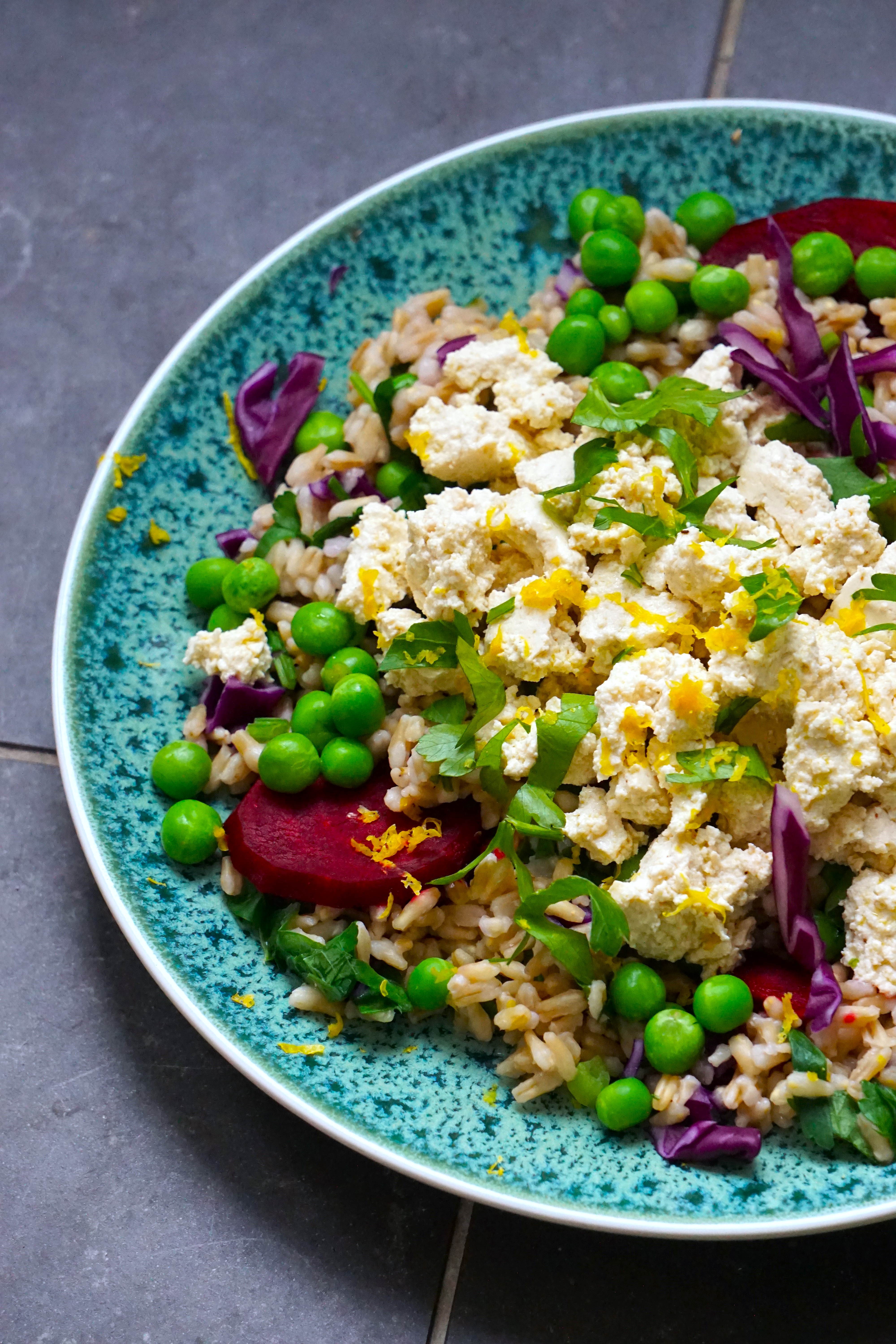 For english, scroll down.
Havresallad med gröna ärtor och tofusmul
En enkel, god och mättande lunch. Vi gillar verkligen hel havre, eller havreris som det nu säljs som i butikerna. Gott med lite tuggmotstånd och nötaktig smak.
Havresallad
3 dl havreris (eller hel havre) + 5 dl vatten
en nypa salt eller 1 buljongtärning
1 rödbeta
en bit rödkål
ett knippe färsk persilja
3 dl frysta gröna ärtor
salt och peppar
Koka havreriset enligt anvisning på förpackningen tillsammans med salt eller buljong. Skala och skär rödbeta i tunna bitar. Hacka rödkål och persilja och blanda ihop i en skål med nykokt havreris. Lägg ärtorna i en kastrull och häll över kokhett vatten. Låt dra i någon minut. Blanda med salladen. Salta och peppra. Servera med tofusmul och lite extra citronzest.
Tofusmul
1 pkt fast tofu, ca 270g
½ citron eller lime, juice och zest
1 ½ msk äppelcidervinäger
1 msk olivolja
salt och peppar
Smula tofun med händerna och blanda ihop allt i en skål. Servera till havresalladen.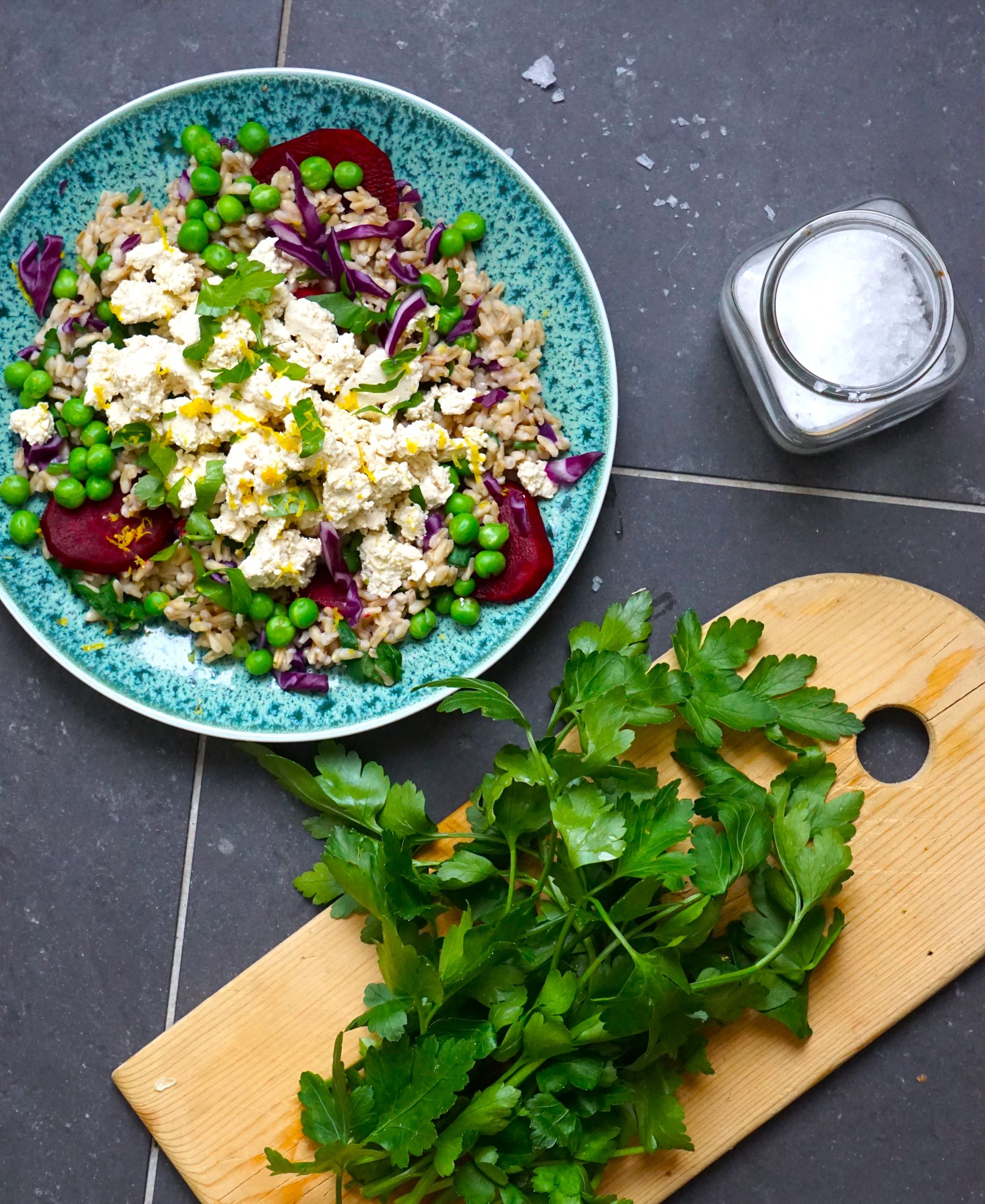 Oat salad with green peas and crumbled tofu
A simple, tasty and filling lunch. We really like whole oats, or oat rice as it is now sold as in stores in Sweden. It has a little nutty taste and chewiness.
Oat salad
3 dl whole oats
5 dl water
a pinch of salt or 1 bouillon cube
1 beetrott
a piece of purple cabbage
a handful of fresh parsley
3 dl frozen green peas
salt and pepper
Boil the oats according to the instructions on the package. Peel and cut beetroot into thin pieces. Chop red cabbage and parsley and mix in a bowl with the cooked oats. Put the peas in a saucepan and pour over boiling water. Leave for a few minutes. Drain and mix with the salad. Salt and pepper. Serve with tofu crumble and a little extra lemon zest.
Tofu crumble
270 g firm tofu
½ lemon or lime, juice and zest
1 tbsp apple cider vinegar
1 tbsp olive oil
salt and pepper
Crumble the tofu with your hands and mix everything together in a bowl. Serve with the oat salad.