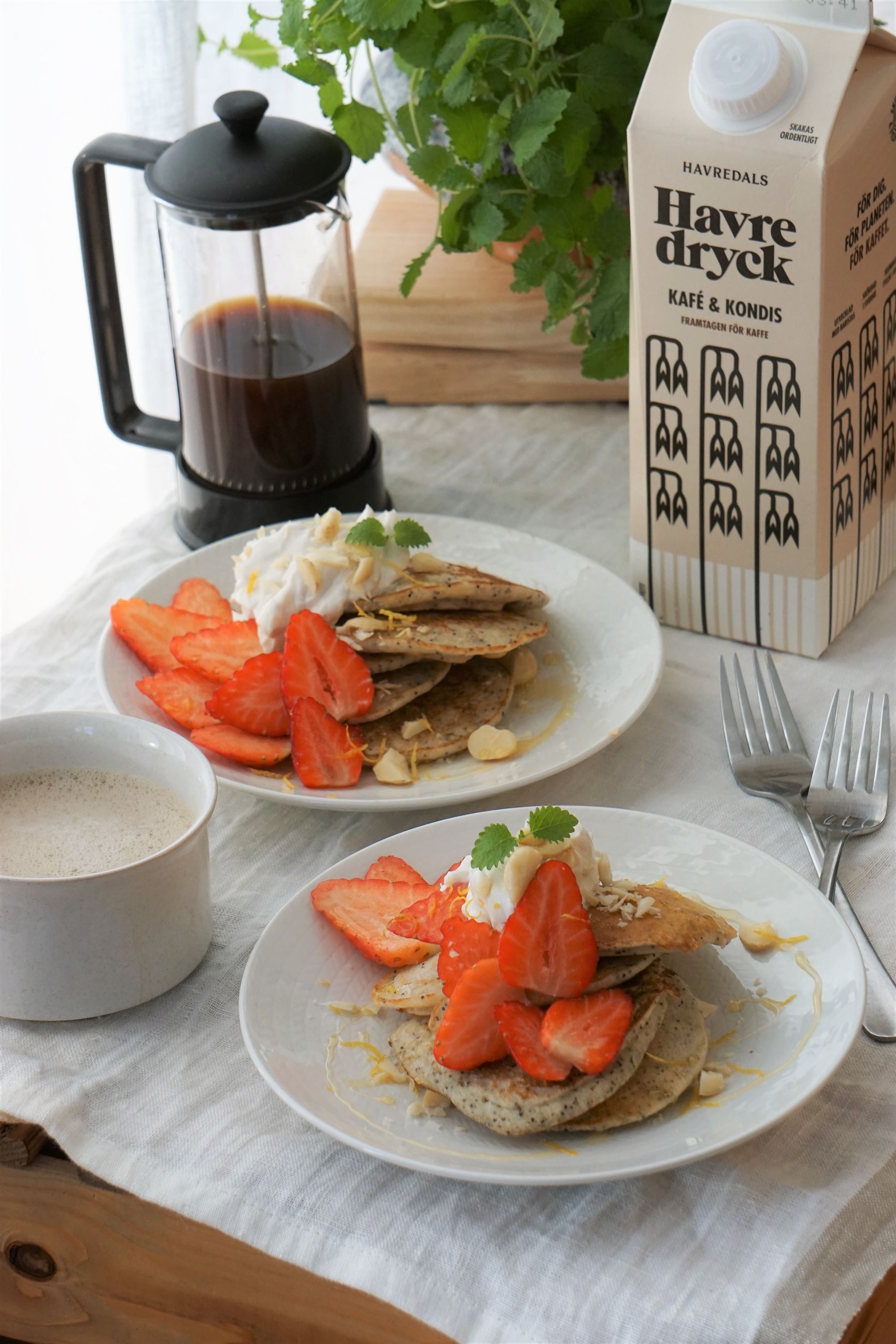 For english, please scroll down.
I samarbete med Havredals.
Pannkakor med gurt och jordgubbar, när tackar du någonsin nej till det? Våra fluffiga pannkakor har en syrlig smak av citron, karaktär av vallmofrön och fyllighet med Havredals havredryck kafé och kondis.
Citron- och vallmopannkakor
2 portioner
Smet
3 dl rismjöl
1 ½ dl potatismjöl eller tapiokamjöl
2 tsk bakpulver
2 msk vallmofrön
2 dl Havredals Havredryck Kafé och Kondis
1 banan
1 dl havrebaserad tjock yoghurt
1 dl kikärtsspad (vätskan från en burk eller tetra med kokta kikärtor)
½ citron, zest och juice
kokosolja att steka i
Topping
havrebaserad tjock yoghurt
jordgubbar
citronmeliss
agavesirap eller honung
hackade skållade mandlar eller macadamianötter
Blanda torra ingredienser i en bunke. Mixa havredryck, banan och yoghurt slätt med mixerstav. Vispa kikärtsspad och citronjuice med elvisp tills det blir vitt och fluffigt. Vänd sedan ihop alla ingredienser. Hetta upp en stekpanna med kokosolja och stek små pannkakor några minuter på varje sida.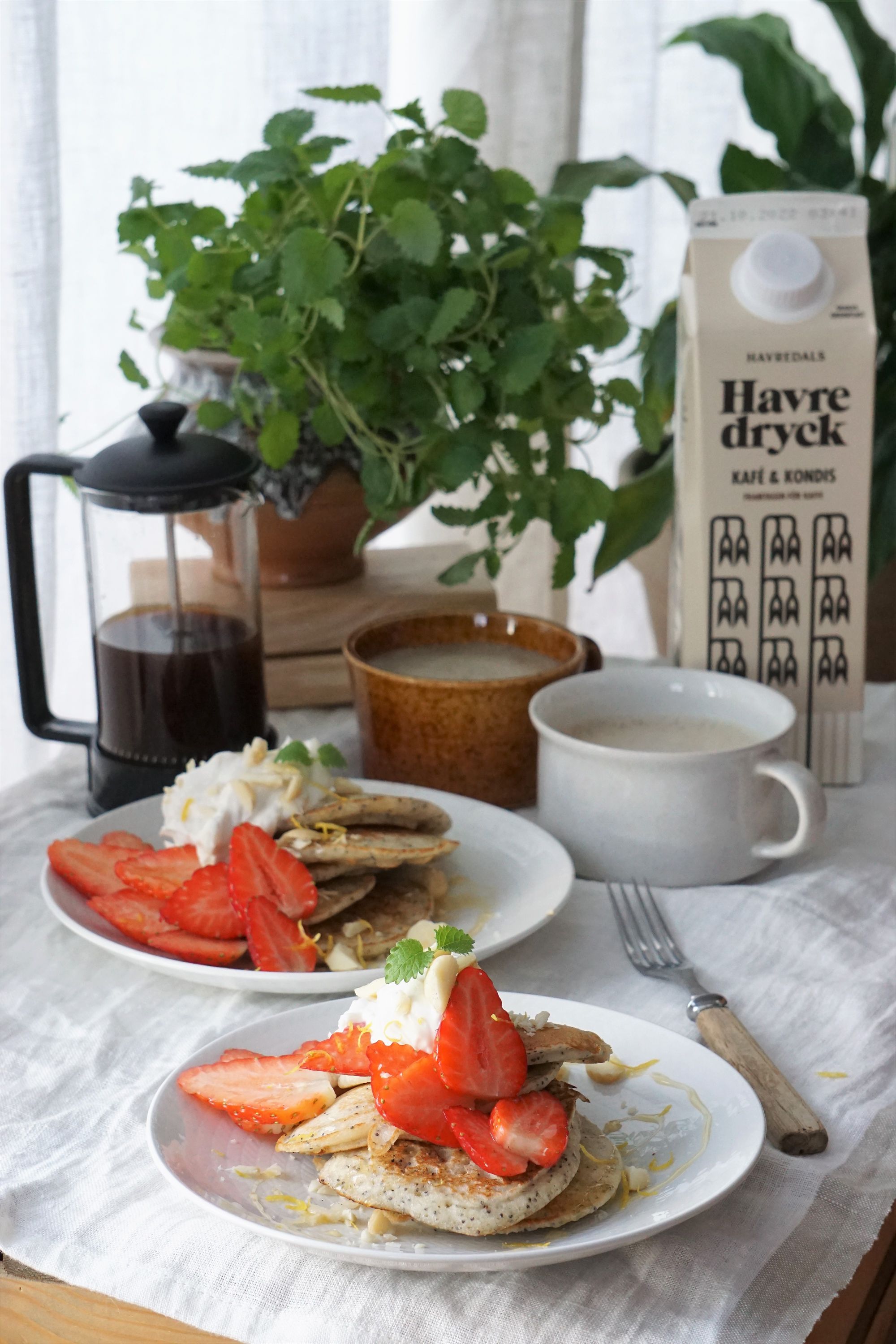 Have you ever said no to pancakes with strawberries and gurt?
Didn't think so. Here you go with some fluffy lemon and poppyseed pancakes for brekkie or lunch!
Lemon and poppyseed pancakes
2 servings
Batter
3 dl rice flour
1 ½ dl potato flour or tapioca flour
2 tsp baking powder
2 tbsp poppy seeds
2 dl Havredals "Havredryck Café and Kondis" (or other oat drink)
1 banana
1 dl oat-based thick yoghurt
1 dl aquafaba (the liquid from a jar or tetra with boiled chickpeas)
½ lemon, zest and juice
coconut oil to fry in
Topping
oat-based thick yogurt
strawberries
lemon zest
agave syrup or honey
chopped roasted almonds or macadamia nuts
Mix dry ingredients in a bowl. Mix oat drink, banana and yogurt smoothly with a hand blender. Whisk chickpeas and lemon juice with an electric whisk until white and fluffy. Then turn all the ingredients together. Heat a frying pan with coconut oil and fry small pancakes for a few minutes on each side.