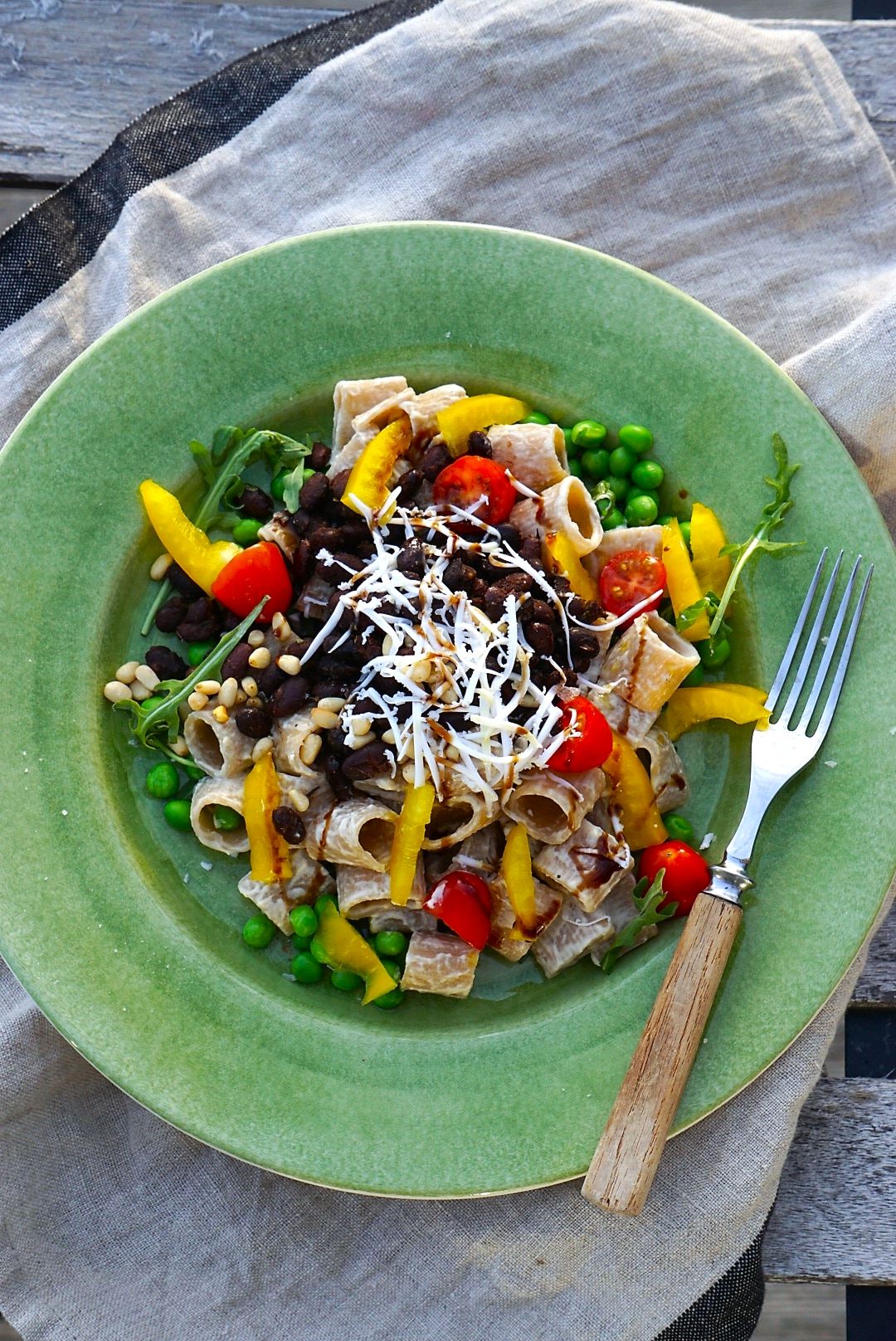 For english, please, scroll down.
Härlig balsamvinägerstekta svarta bönor som smakar sommar i munnen toppat på en krämig sås blandat med makaroner serverat till gröna ärtor, grönsaker, rostade pinjenötter och riven vegofeta!
Balsamicobönor med krämig pasta
2 portioner
Balsamicobönor
230 g svarta bönor
1 msk olivolja
3 msk balsamvinäger
2 msk balsamico
½ citron, juice och zest
1 vitlöksklyfta, skivad
timjan
färsk persilja
salt och peppar
Häll allt i en stekpanna och stek på några minuter under omrörning.
Krämig pasta
Makaroner för 2 personer
Sås
3 msk ljus tahini
3 msk vatten
1 msk vitvinsvinäger
1 msk äppelcidervinäger
1-2 msk citronjuice
salt och peppar
Mixa såsen med mixerstav så blir den fluffig. Använd mer eller mindre vatten och tahini till en önskad konsistens. Det kan variera beroende på märke av tahini.
Koka makaronerna enligt anvisning på förpackningen. Häll av vattnet och blanda om med såsen.
Tillbehör efter behag
kokta gröna ärtor
rucola
körsbärstomater, hackade
gul paprika, hackade
vegansk fetaost, riven
pinjenötter, rostade
olivolja
balsamico
salt och peppar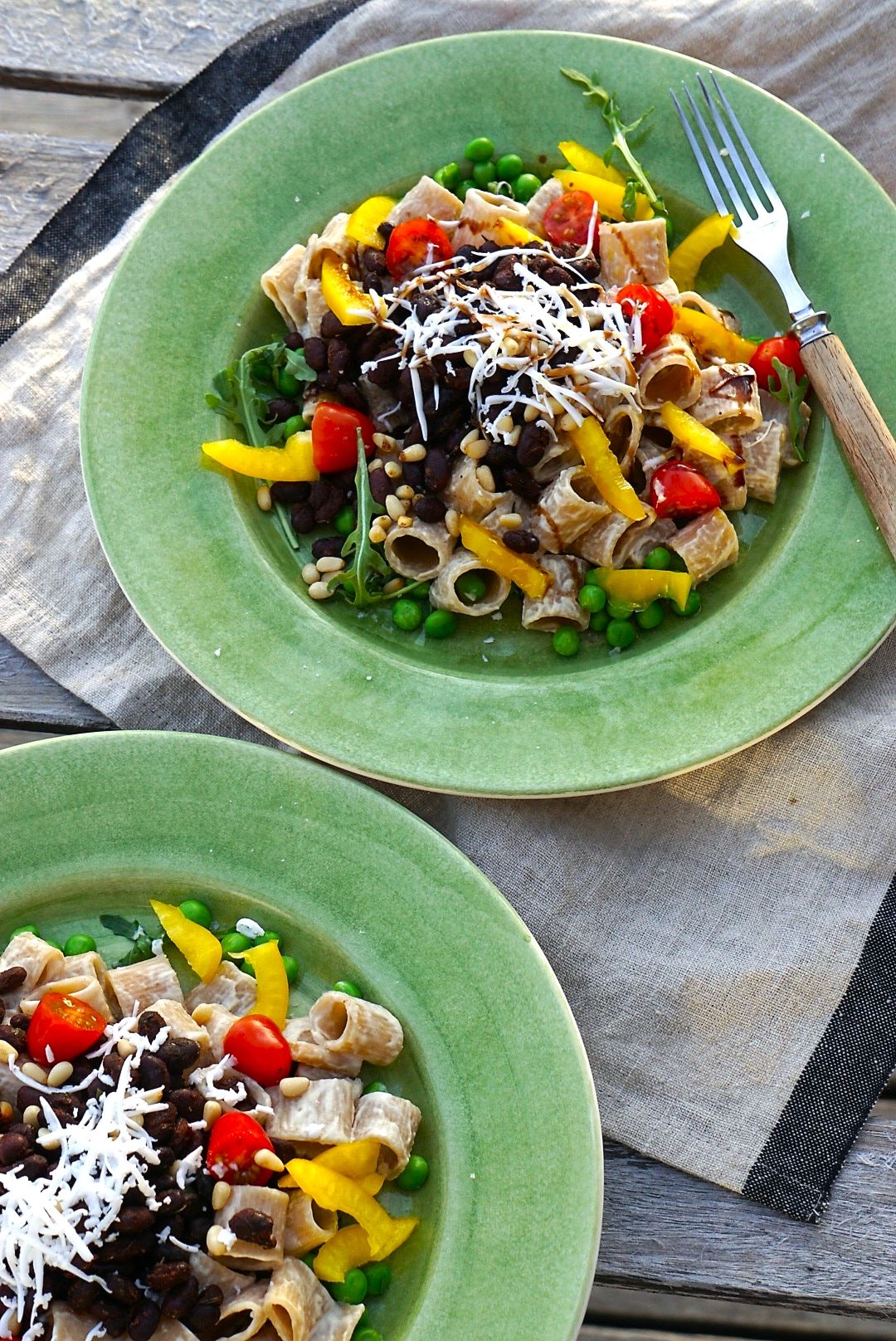 Yummy balsamic vinegar fried black beans with a taste of summer topped on a creamy sauce mixed with pasta, served to green peas, vegetables, roasted pine nuts and grated vegofeta cheese!
Balsamic beans with creamy pasta
2 servings
Balsamic beans
230g black beans
1 tbsp olive oil
3 tbsp balsamic vinegar
½ lemon, juice and zest
1 garlic clove, sliced
thyme
fresh parsley
salt and pepper
Creamy pasta
macaronis or pasta for 2 people
Sauce
3 tbsp light tahini
3 tbsp water
1 tbsp white wine vinegar
1 tbsp apple cider vinegar
1-2 tbsp lemon juice
salt and pepper
Mix the sauce with a mixing stick so it gets fluffy. Use more or less water and tahini to a desired consistency. It may vary depending on the brand of tahini. Cook the macaroni according to the instructions on the package. Then mix with the sauce.
Serve together with
cooked green peas
arugula
cherry tomatoes, chopped
yellow peppers, chopped
vegan feta cheese, grated
pine nuts, roasted
olive oil
balsamic
salt and pepper