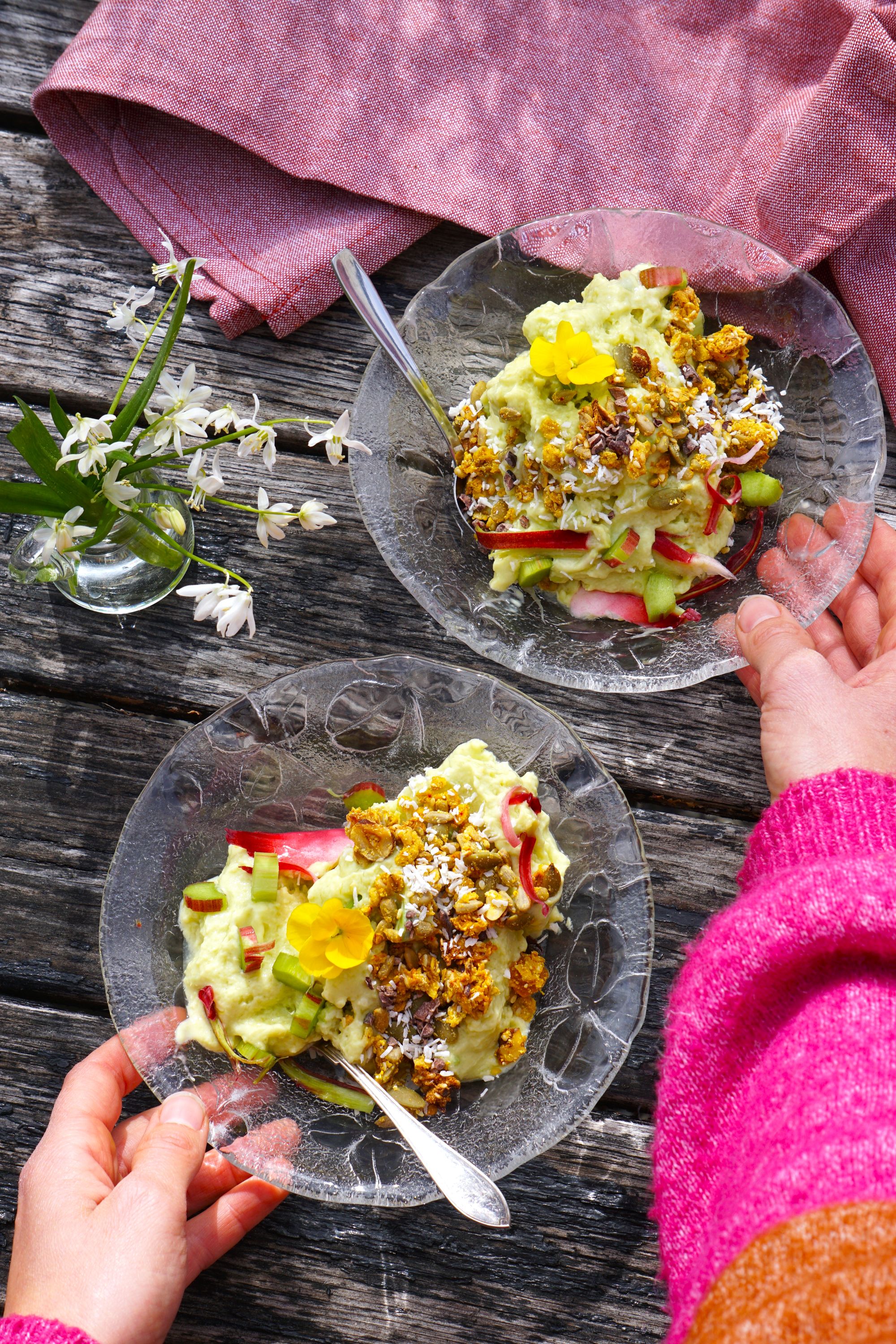 For english, please scroll down.
Suveränt god glass på bara tre ingredienser! Med fryst ananas, avokado och växtbaserad mjölk får du en krämig och läskande glass, lite som sorbet. Vi har toppat med tropisk saffransgranola, färsk rabarber och kakaonibs.
Avokado- och ananasglass
Glass
2 portioner
3 dl fryst ananas i bitar
2 dl fryst avokado i bitar
½-1 dl växtbaserad mjölk, till exempel kokosmjölk eller sojamjölk
Häll i en höghastighetsmixer och mixa till en glass. Använd gärna mixerstompen för att hjälpa till att mixa allt ordentligt.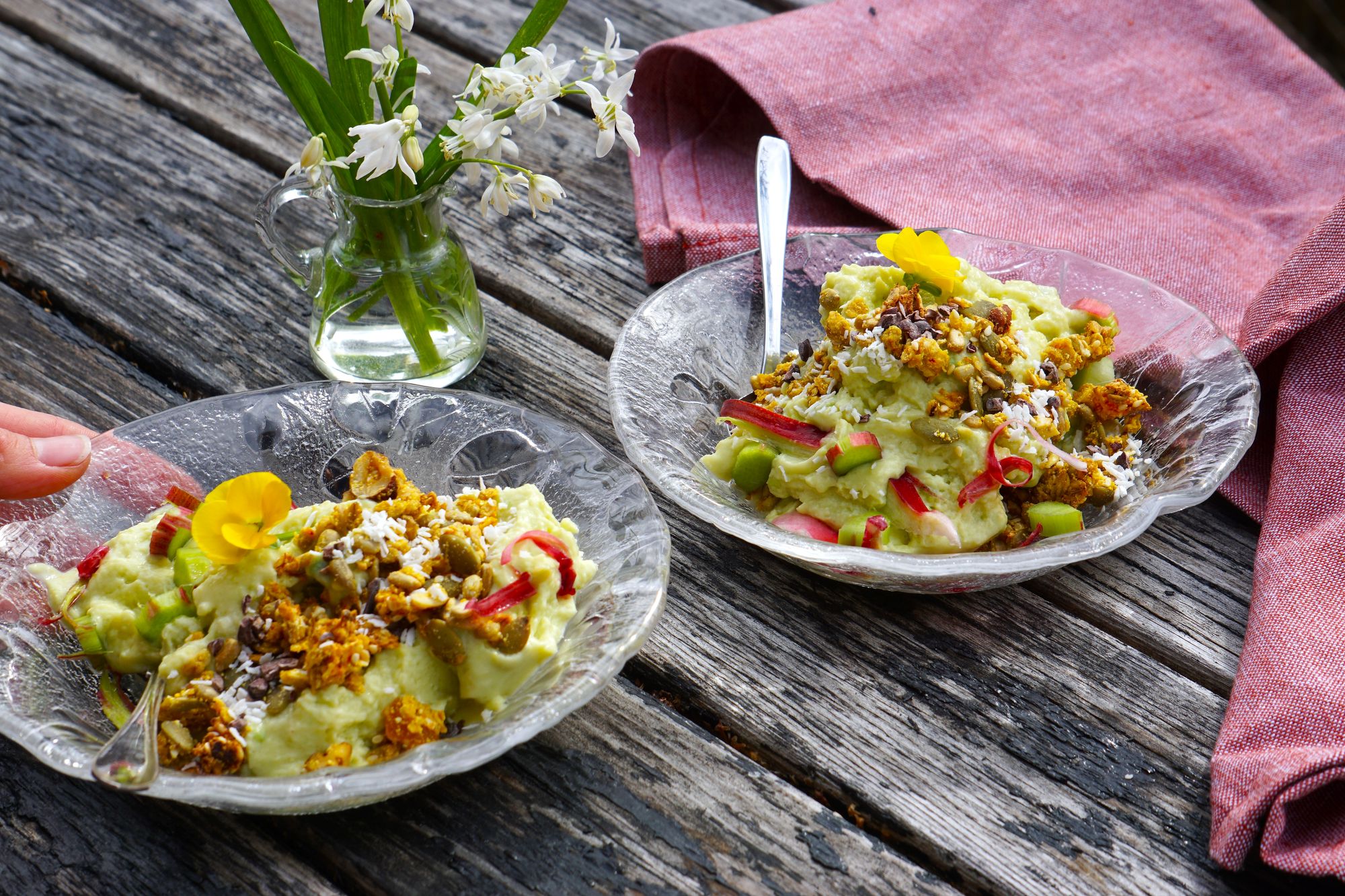 So yummy nicecream with only three ingredients! Freezed avocado, pineapple and plantbased milk, and you'll have a fresh sorbet! We have topped ours with tropical saffron granola, fresh rhubarb and cacao nibs.
Avo- and pineapple icecream
Icecream
2 servings
3 dl freezed pineapple in cubes
2 dl freezed in cubes
½-1 dl plantbased milk
Put everything in an highspeed blender and mix into a nicecream!