Green Smoothie bowls are always refreshing. Often when making smoothies we put in what we have in the kitchen. Veggies are really yummy to add. We use mostly zucchini, celery and cauliflower. Almost in every smoothie we make, lemon is an ingredient, since it gives that extra little touch. Here is a very good bowl we did an early april morning when the birds sang outside. So cozy, better start of the day is hard to get!
For swedish, scroll down! :)
Spring Smoothie Bowl
1 ½ dl cubes of frozen spinach
1 ½ dl green soy beans
2 celery sticks
5 cm zucchini
a handful cooked cauliflower
1 apple
2-4 dl plantbased milk or applejuice or water
½ lemon
3 cm ginger
1-2 ripe banana or mango
½ dl oat protein
Put everything in a highspeed blender and mix until creamy. Vitamix is our favourite.
Serve in bowls and top with sliced banana, dried fruit, natural nuts and seeds, quinoa pops and roasted coconut, and not to forget; Mint leaves!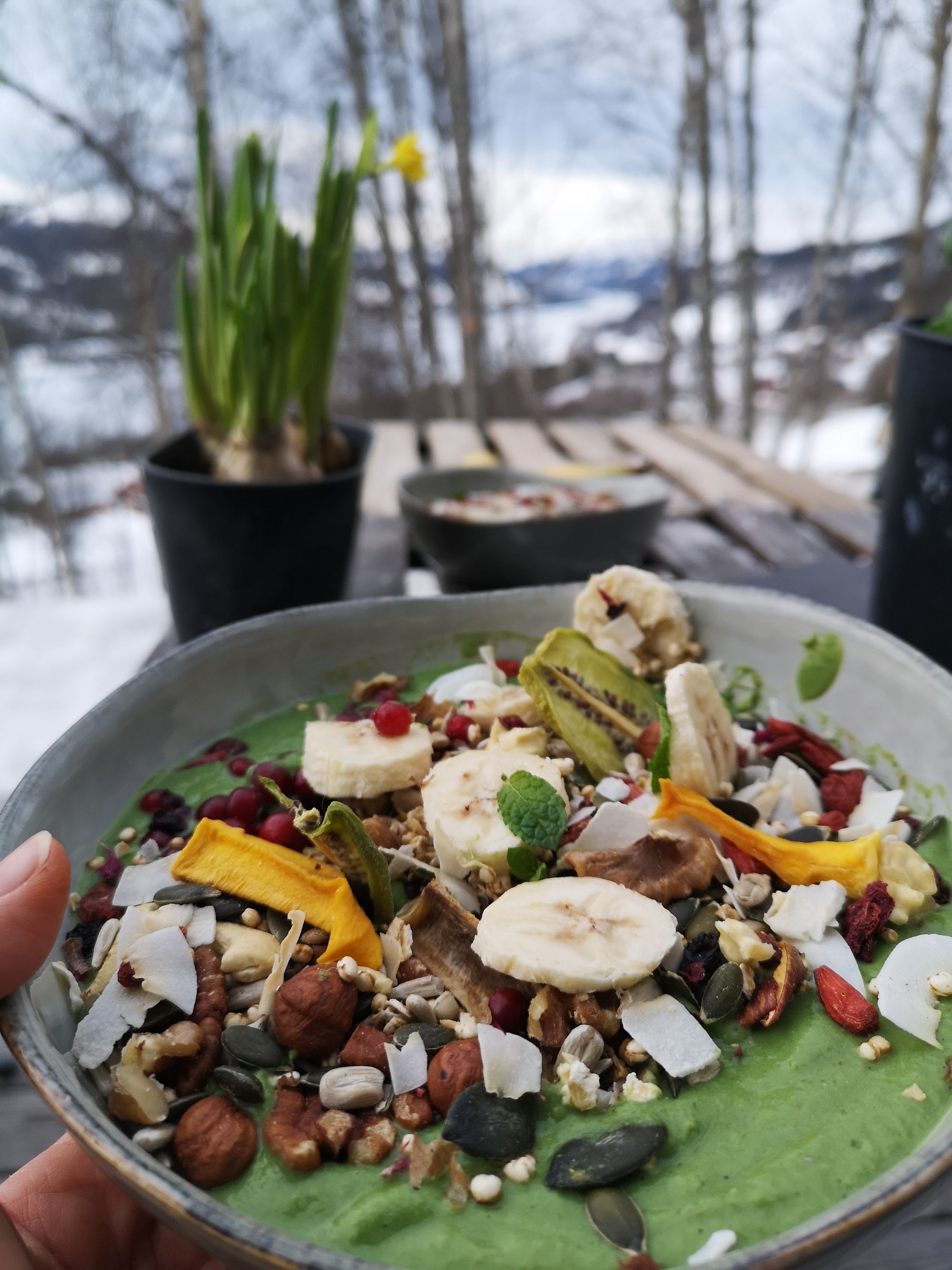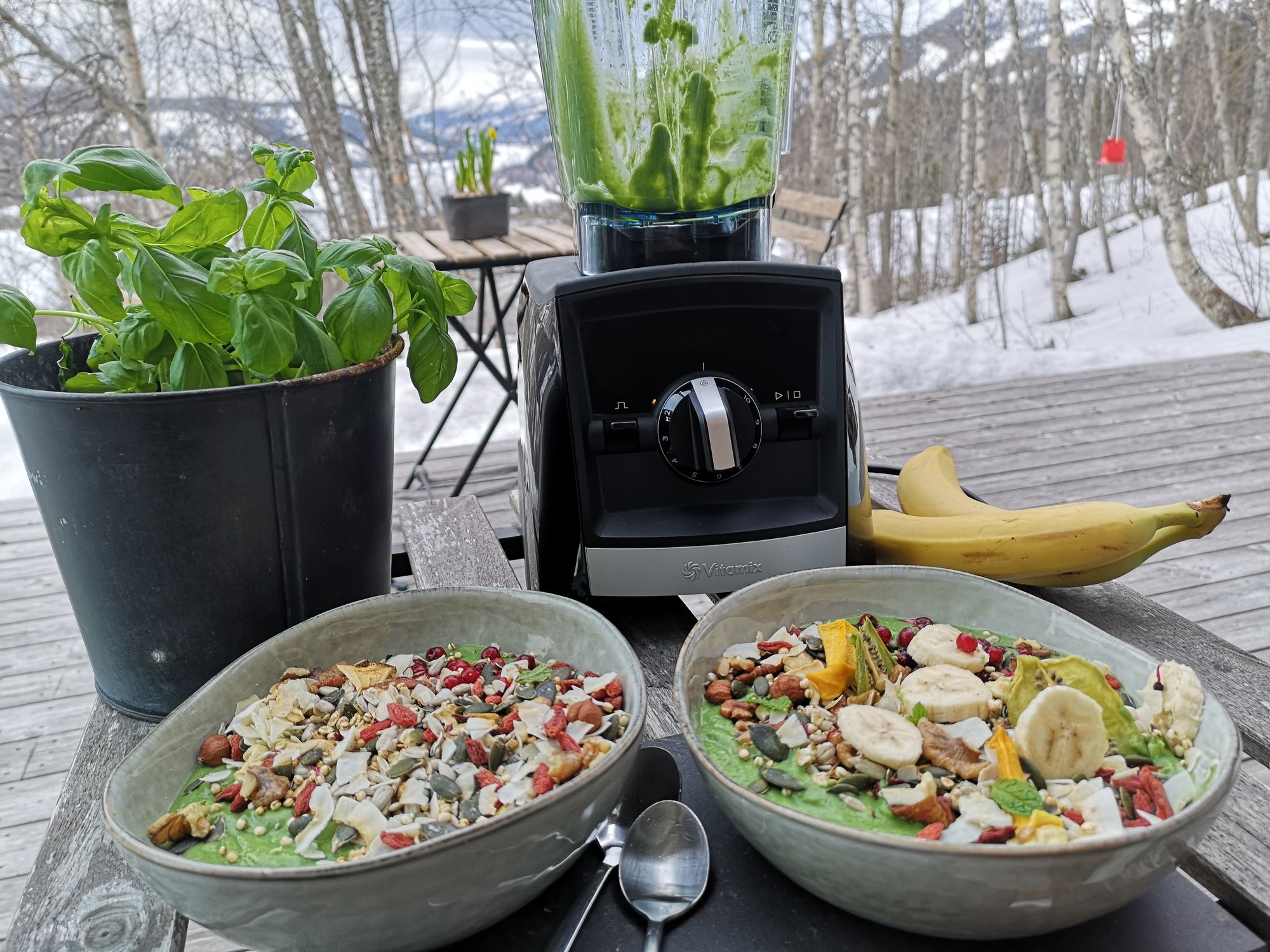 Gröna Smoothie bowls är alltid uppfriskande. Ofta när vi gör smoothies lägger vi in det vi har i köket. Grönsaker är verkligen gott att lägga till. Vi använder oftast zucchini, selleri och blomkål, de gör smoothien krämig. Nästan varje gång vi gör smoothies så är citron en ingrediens, helt enkelt eftersom den ger den extra lilla touchen med syrlighet. Här är en god frukost som vi gjorde en tidig aprilmorgon när fåglarna sjöng utanför. Så mysigt, bättre start på dagen är svårt att få!
Vårig Smoothie bowl
1 ½ dl kuber fryst spenat
1 ½ dl gröna sojabönor
2 selleristjälkar
5 cm zucchini
en handfull kokt blomkål
1 äpple
2-4 dl växtbaserad mjölk eller äppeljuice eller vatten
½ citron
3 cm ingefära
1 – 2 mogna bananer eller mango
½ dl havreprotein
Lägg allt i en höghastighetmixer och mixa till en krämig konsistens. Vitamix är vår favorit.
Servera i skålar och toppa med skivad banan, torkad frukt, naturella nötter och frön, quinoa puffar och rostade kokosflakes och glöm inte myntablad!