This is our all time favourite stew! It's so full of flavour and everyone loves it! We often make a lot of it to have for the coming days, as often with stews, it's even more delicious after a day!
You can actually go crazy with spices, WE DO! But we just wrote down some Curry and Garam masala in the recipe. The ones we often use is Cardamom, Coriander and Turmeric! Some squeezed orange is magic!
You can also skip the lentils and add some chickpeas or crumbled tofu instead.
(SCROLLA NER FÖR RECEPT PÅ SVENSKA)
Peanut Sweet Potato Stew
4 Sweet potatoes
2 carrots
1 onion
2 garlic cloves
2 tsp curry powder
2 tsp garam masala
(also some more other spices like cardamom pods,coriander, turmeric, cinnamon)
1 dl peanut butter
5-6 dl water
1 can of crushed tomatoes
1 dl red lentils
Peel the sweet potatoes and carrots, grate half of them and cut the others in medium sized cubes.
Peel and chop the onion. Put everything in a big pot and bring to the boil, let simmer on medium heat for about 15-20 minutes. Stir around occasionally. Serve with rice or quinoa, some chopped nuts and a fresh salad! (it's even more delicious the next day!).
We ate the leftovers for lunch with tofu and broccolli!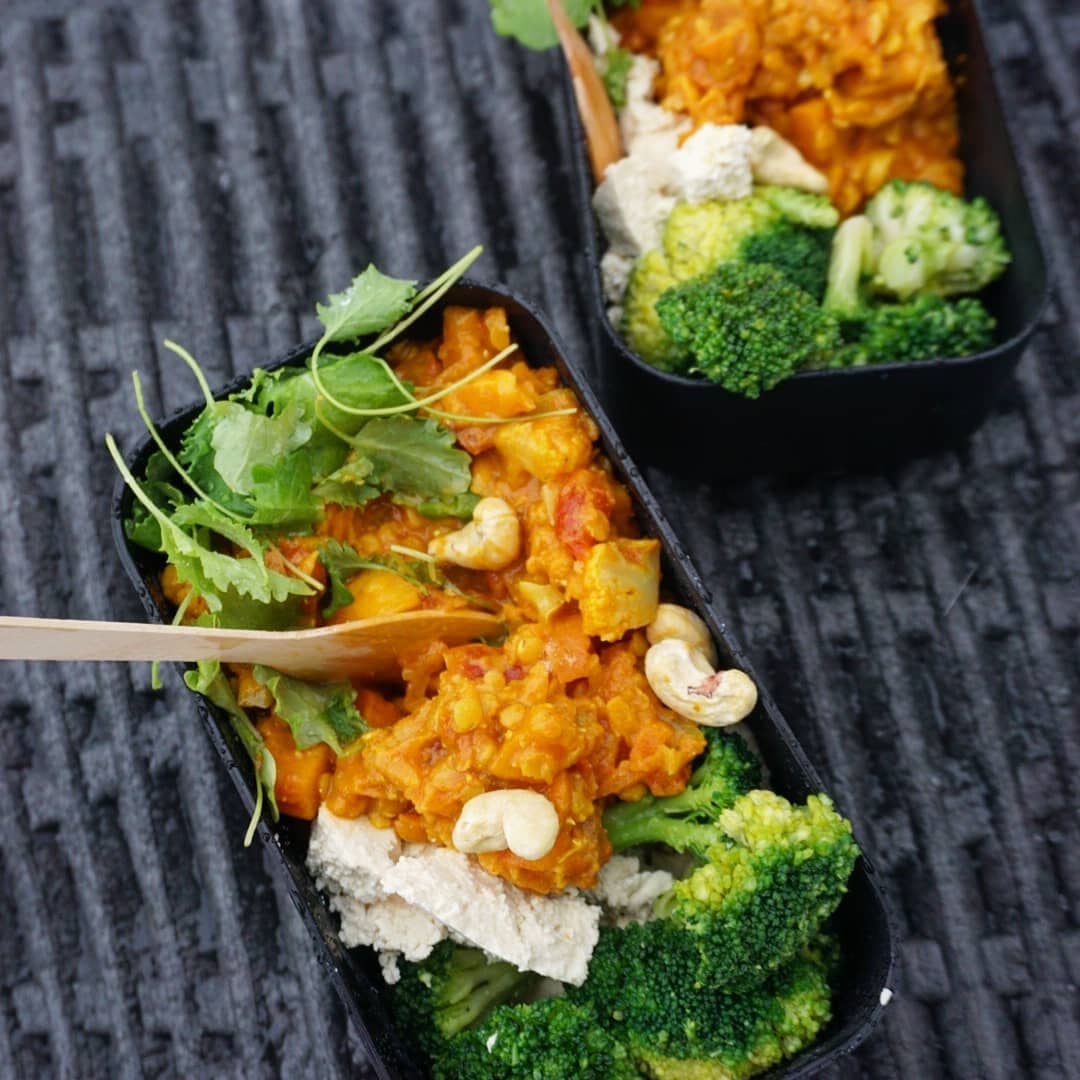 Jordnöts och Sötpotatisgryta
Vår absoluta favoritgryta! Den är så full av smak och alla älskar den! Man kan egentligen go crazy med kryddning, det gör vi!;) Men har i receptet bara skrivit curry och garam masala. Linserna kan också skippas, och istället lägga till kikärtor eller smulad tofu kanske? Pressad apelsin blir magiskt!
Och som de flesta grytor är det ÄNNU godare dagen efter!
Recept:
4 Sötpotatisar
2 morötter
1 lök
2 vitlöksklyftor
2 tsk curry
2 tsk garam masala
(och eventuellt mer kryddor som koriander, kardemumma, kanel, gurkmeja)
1 dl jordnötssmör
5-6 dl vatten
1 burk krossade tomater
1 dl röda linser
Skala Sötpotatis och morötter och riv hölften av dem. Skär de andra i medelstora kuber. Hacka lök och vitlök. Lägg allt i en stor gryta och koka upp. Låt småkoka på medelvärma i ca 15-20 minuter och rör om då och då. Servera med ris eller quinoa, hackade nötter och sallad!
Vi åt resterna till lunch med smulad tofu och brocolli!