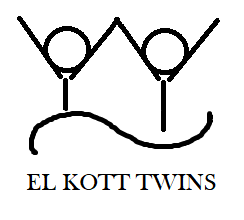 Come and ski with us!
Are you curious about Ski Mountaineering or Cross Country Skiing and want to be guided in Årefjällen? We are happy to show you where we usually go!
We offer you and your friends a trip of 1-6 hours on light randonée-skis or cross country skis in the Åre mountains. The pace is comfortable, not too fast but not too slow. We will find the finest route for the day and hopefully give you an unforgetable experience.
Basic skills on skis (downhill skiing) is preferred. We will go with light skiis with skins under them. Depending on the weather, we adapt the tour and the day after. Starting point Åredalen with nearby mountains.
What to bring?  Own ski clothes and equipment, energy for the trip and a happy mood!
Price: from 200 SEK per person.
Supplement: Fika package from ElKOttological merchandise. 150 SEK each.
NOTE: On our tours, it is mandatory to wear a helmet when we take off the skins from the skiis. We have no responsibility if any damage or injury should occur during our tours.
Tips on clothing: warm and breathable long-sleeved shirt and trousers, windproof pants, windbreaker, lightweight backpack with extra reinforcement garments, such as extra sweater and down jacket, warmer gloves for the ride. Contact us for a booking.
In Swedish:
Skidalpin Tur
Är du nyfiken på skidalpinism eller längdskidor och vill bli guidad i Årefjällen på? Vi Vi visar dig gärna vart vi brukar åka!
Vi erbjuder dig och dina kompisar en förmiddagstur på 3-5 timmar på lätta skidor med stighudar under. Vi traskar i behagligt tempo, inte för snabbt inte för långsamt. Upp på ett fjäll i närheten av Åre och hittar det finaste åken för dagen.
Medel kunskap på skidor (utförskåkning) föredras. Vi går tur med stighudar på lätt utrustning. Beroende på väder anpassar vi turen och dagen efter det. Utgångspunkt Åredalen med närliggande fjäll.
Medtages: Egna skidkläder och utrustning, energi för turen och ett glatt humör!
Pris: från 200 kr per person.
Tillägg: Fikapaket utav ElKOttlogiska varor. 150 kr styck.
OBS: På våra turer är det obligatoriskt med hjälm när vi tar av stighudarna. Vi har inget ansvar om någon skada skulle inträffa under våra turer.
Tips på kläder: Underställ, långkallingar, vindtäta byxor, vindjacka, lätt ryggsäck med extra förstärkningsplagg, exempelvis extra tröja och dunjacka, varmare handskar för åkningen. Kontakta oss för bokning.