Buckwheat is a super nourishing herb which has a lot of minerals and all of the eight amino acids! Most people can eat it since it's also gluten free. Perfect and filling to make porridge with, we love this recipe with Blueberries
It's also super as a side dish instead of rice or pasta.
Here we have a tasty saffron "salad" that can be eaten either warm or cold.
Saffron Buckwheat with Clementine, Roasted Almonds and Pomme granate
Ingredients:
2 cups whole buckwheat groats (rinse and soak for about 6 hours)
1 cup cooked chickpeas
0,5 g saffron
2 clementines
1 red onion
1/2 lemon
2 handful of fresh parsley
1/2 tbsp olive oil
sea salt and pepper
1 pomme granate
1 handful almonds
cinnamon, cardamom and fennel seeds
Soak the Buckwheat for some hours. Then boil it in water for about 10 minutes. Squeeze jucie from the clementines and the lemon in a bowl. Whisk together with saffron, olive oil, salt and pepper. Fry the onion a couple of minutes in a pan. Roast the almonds with the spices in a dry pan. Chop the parsley. Take out the pomme granate kernels och mix everything into a nice salad! Eat warm or cold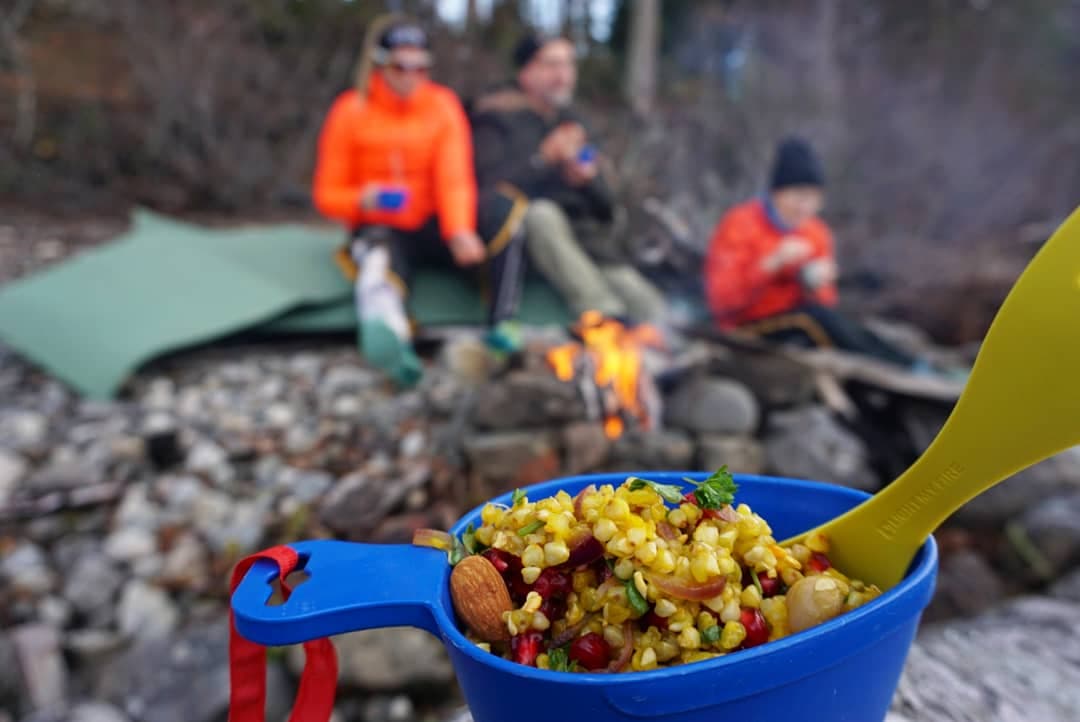 Saffransbovete med Clementin, Mandlar och Granatäpple
Bovete, som faktiskt är en ört, och inte ett sädesslag som man kan tro. Det är väldigt näringsrikt och innehåller massor av mineraler och alla åtta essentiella aminosyror! Passar många då det även är glutenfritt. Perfekt och mättande att göra gröt på, vi brukar göra en underbar Blåbärsgröt som ni borde testa!
Men det är även superbra att ha som tillbehör istället för ris eller pasta. Här har vi gjort en fantastiskt god och smakrik Saffrans"sallad" som kan ätas både varm eller kall.
Ingredienser:
400 g Hel Bovete (skölj i hett vatten och blötlägg i ca 6 timmar)
300 g kokta kikärtor
1 pkt saffran
2 clementiner
1 rödlök
1/2 citron
1 kruka persilja
1/2 msk olivolja
Havssalt och peppar
1 Granatäpple
1 Näve mandlar
Kanel, kardemumma och hela fänkålsfrön
Koka den blötlagda boveten i ca 10-15 minuter. Pressa saft från clementiner och citron i en skål. Blanda med saffran, olivolja, salt och peppar. Bryn rödlöken i en stekpanna i några minuter. Torrosta mandlarna med kryddorna. Ta ut granatäppelkärnorna. Hacka persiljan. Blanda ihop allt, är ljummen eller kall.